[SOURCE]
Bushfires are raging in New South Wales, but the weather may be about to change.
It's pouring in Lithgow! #NSWFires @ABCNews24

— Michael Rowland (@mjrowland68) October 22, 2013
Which is good news.
Our defeated Senator candidate, Pasta Danny had a dream!
I told him that I would pray through the night and if God gave me a clear word, I would come there to pray. In the early hours of this morning, I had two dreams. In the 1st dream I was with this Pastor friend and a few others on our knees in an open park in the Blue Mountains very close to the bushfires, praying and crying unto the Lord to send the appropriate winds and rains to stop the bushfires. Moments later, I had a 2nd dream in which I saw a news reporter on the 4:30pm news broadcast stating, 'Sudden weather change brings hope to put the bushfires out.'"
Woo hoo – a prediction!
He goes on to say:
In response, we at CTFM have called an urgent prayer meeting which Pr Daniel will be personally leading from 3-4pm today Tuesday 22nd October in the Blue Mountains at Glenbrook Park, Cnr Ross St & Park St, Glenbrook. Near tennis courts. Turn off Gt Westetn Hwy at Tourist Infirmation Centre / Caltex Service Station. (approximately 5-10 minutes' drive from bushfires).

Pr Daniel stated, "I believe that as the people of God unite this afternoon from 3-4pm to repent and pray as in 2 Chronicles 7:13-14, there will be a positive change in the weather in the next 24 hours with the appropriate winds and rains to stop the bushfires, despite the weather bureau's current predictions."
So rather than stay away from a dangerous area he is actually inviting people to drive into a bushfire area to pray for rain.
I thought the belief was that god was everywhere – is the prayer somehow more magical when you're in danger of being burned alive?
So, urgent call, get there before it starts pouring down!
I hope the authorities charge him with being a public nuisance and run him out of the state.
Stupid fuck wit.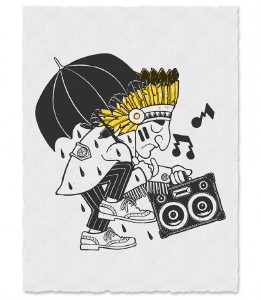 Related Posts