[SOURCE]
Australian Christian Party has been bobbing around a bit hoping to win a few seats at the next election – I wrote about them here.  On their Facebook page they posted this comment, let me just pull this apart a bit for you:
When Ed Husic was sworn in to parliament the regular options to do so on a Bible or with an affirmation – representative of our Judeo-Christian and secular heritage
Well no, it's not true.  The bible or the affirmation are a personal choice of the person taking the oath.  It is not representative of our heritage.  We really should just leave it there as already we know where  this lot is heading.
– were dismissed and the incorporation of the Quran
Nothing was dismissed.  There is nothing to say a quran can't be used.  Husic could have sworn on a bible if he really wanted to.
was celebrated by our Governor-General as 'a great day for multiculturalism'.
Well it is.  How terrific that a bunch of citizens have been able to elect a representative that they want.  Isn't that the whole idea of democracy?
Those who were upset at this have been deemed 'racist'.
Well yes, I'm not surprised. If you think about why you are upset it's because your precious bible was replaced with another book from another culture that you hate. I can see how that view is arrived at but I guess 'racist' doesn't really describe what's going on here.
The Bible is engraved in our culture; in our parliamentary prayers, speeches and even on the floors of our parliament.
So is the Chinese culture that's been here since  before federation  or the camels brought over with the first Afghans to explore the interior. They've been part of our culture too. Let's not forget the indigenous culture that isn't jewish, christian or islamic.  It's been here for well over 40,000 years.  How crazy do you have to be to claim some special status.  Not so much crazy as… arrogant.
It is engraved on the headstones of our forebears and finds its way into our common language.
Common language?  You ever heard "the die has been cast" Greek from 49BC, or this old saying, "Respect yourself and others will respect you."  Perhaps even some of our forebears have muttered Eureka! Another word from ancient Greece and all pre-christian.  You christians can't lay claim to a common language any more than you can disrespect all the dead who have come from all nations on earth and are buried under their own headstone, graved in languages that have no judeo-christian origin. Just what planet are you living on?
Even the irreligious among us know the Golden Rule and what it means to bear our cross.
Is that the golden rule developed by Confucius from China, maybe the Babylonians or the Indians?  I hope you don't think jesus thought it up all by himself. But I'll give you the bearing of the cross thingy – you can have that.  It's a horrible image of a man being tortured, dying, bleeding, broken, not the sort of thing you'd want to expose the kiddies to.
But for those who reject its core message, there is freedom to do so and our parliament doesn't insist on respect of the Bible or its message for elected representatives; it accommodates difference with an option of affirmation.
And apparently the koran. Because as you rightly suggest, there is no insistence to use the bible.
That's Australian culture and it has produced a freer, happier democracy than is evidenced in many other cultures. What it has produced, freedom of conscience, belief, association and equality before the law is why people come here.
That's right, that's why we have muslims. Freedom to be who you want.
With all the cultural sensitivity being promoted in Australia, have the people's elected representatives ever considered that a little sensitivity towards Australian culture may be warranted?
Of course, you may notice that Husic has been sent to the parliament by this wonderful quaint little thing we call an election. He did it of his own free will. Remind me again about a little sensitivity towards our Australian culture.
While the Bible or affirmation have been used as validation for commitment to the rule of law and serving Australians, the Quran is the source of Islamic sharia law;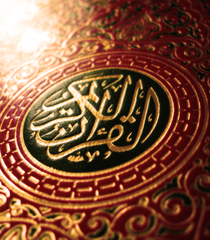 The bible that you so proudly hold up is a very vile book. You know it even calls for the stoning of adulterers, homosexuals and sheep buggerers.  It may have escaped your notice, but in Australia we don't actually stone people, even though its written in your precious book, and look we don't allow muslims to stone people either.  Go figure.
something that has produced very different outcomes in societies plagued by human rights abuse and totalitarianism.
Oh right, like the christians in Africa wanting to kill the gays? Or those in Central America that oppose abortion and would sooner that their young people die from pregnancy complications.
Perhaps Australians who desire to see a commitment to freedom, democracy, human rights and the rule of law are not racist in their expectation that elected representatives uphold the options given in recognition of Australian culture.
This sort of suggests that somehow Husic doesn't have a commitment to those key things of our democracy.  You seem to be suggesting that a fellow Australian, because that's what Husic is, is somehow not worthy to hold the office that he has been duly appointed to.  This rather vague notion that he isn't capable of that because he is of muslim background seems to be racist to me.  Not racist as in you hate black people, but racist in that you hate anyone from a different background.  Perhaps your more xenophobic, although that's more hatred for strangers or foreigners and Husic is not either of those to his electorate.  So you tell me, what word would suit your rather narrow view of his abilities?  Redneck perhaps?
Or will we soon see people sworn in with the Kama Sutra, Tipitaka, Rig-Veda, or the Zend-Avesta?
And so what if they do? We ask that they take their oath of office and provide a way of swearing-in that oath. For some that's to hold the bible, others it's by affirmation or the koran, it should seem self-evident that you need to do that on something has a deep meaning to you.
If I had my way we wouldn't use any of this fancy rubbish. The bible swearing didn't make Howard a good PM, he still lied and it certainly didn't stop Rudd from doing unto others as he had done unto him or turn the other cheek or some such rubbish. Oh, I know, any eye for an eye, a top job for a top job.
In fact the whole oath thing is a bit of a silly concept. It gets changed all the time depending on who's in power. Kevin Rudd said in 2007 (that's the first time)
I, Kevin Rudd, do swear that I will well and truly serve the Commonwealth of Australia, her land and her people in the office of Prime Minister. So help me God!
Then Julia came swanning in on her new found top job she said:
I, Julia Gillard, do solemnly and sincerely affirm and declare that I will well and truly serve the Commonwealth of Australia in the office of Prime Minister.
Then the really interesting bit is this observation:
There is … no constitutional or statutory prescription of the oath of allegiance to be taken by Ministers of the Crown, and its use for this purpose was governed by nothing more than custom and tradition.
You'll find all this wonderful delightful information here on the Australian Parliament Website.
So while this Australian Christians are silly enough to think that the oath of office is important, the reality is that it's not.  In just over 100 years of Federation it's been changed and twisted and pulled this way and that.  It's not written in the constitution and it's not reflective of the judeo -christian heritage.
This is nothing more than an attempt to drive fear and loathing of a group of people into the hearts of Australians, trying to undermine the multi-cultural society in which we peacefully live.
Feel free to share this blog on their Facebook!  They'd love the feedback. Oh and be sure to read the comments if you have any doubts about the fundamentalist nature of these rednecks.
Related Posts