Miriam Grossman is an MD her little catch phrase is "100% MD, 0% PC."  Nice.
She's a nutter.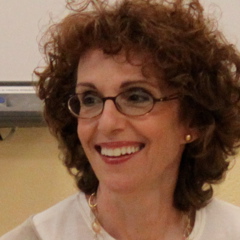 I've written about her before.  But pretty well she thinks it's her job to take vulnerable, questioning young people and turn them into heterosexuals.  She thinks it's her job to deny that teenagers should have sex and that the only place to wave people pokers around is in the confines of a marriage.
In one of her latest posts she asks three questions of the American Academy of Pediatrics (AAP), an organisation that is composed of 60,000 primary care paediatricians, paediatric medical subspecialists and paediatric surgical specialists dedicated to the health, safety and well-being of infants, children, adolescents and young adults.
Fair enough that our non-PC MD would want to ask some questions about sexuality and gender identity when dealing with young people.  The AAP has just released an updated policy statement on the care for lesbian, gay, bisexual, transgender and questioning youth.  Read about it here.
Our good MD asks her questions:
You state that a teen who questions if he is male or female, or who wants his genitalia removed, is "normal, just different."
Let's stop you there. Here's what they say under their recommendations in their policy document:
Pediatricians should be available to answer questions, to correct misinformation, and to provide the context that being LGBTQ is normal, just different.
When it comes to having your bits removed it's not as easy as fronting up to the doctor and saying I want my junk cut off, in fact they say this:
Supportive counseling is paramount to assist the teenager with any dysphoria and to explore gender roles before altering the body. The therapy consists of potentially delaying puberty with gonadotropin-releasing hormone analogs, then use of hormonal therapy, and finally surgery.
And they footnote their recommendation with a reference to the World Professional Association for Transgender Health.  So I guess you're statement is right, normal, just different, but they need to correct misinformation.  It's the responsible thing to do.
That was just the opening sentence, now to the first question:
Given the physical differences between male and female are more substantial than between different races, if an African American teen is convinced she is really Caucasian, is she also "normal, just different?" Should her pediatrician affirm her belief, and support her wish for facial surgery and skin bleaching?
I think you'll find that this isn't a problem anywhere near the same as sexual identity.   Nowhere do we find a family of white people saying to their children, "don't you grow up black.  We'll disown you."  Nowhere do you hear, "well ok, if you want to marry a black she'll need to have her face bleached.  We'll lend you the money."  And tell me Dr. MD with 0PC, how does a white woman come up with an idea that a teenage black teen wants to be white?
On to question two.
2. If my son thinks he's a girl, you recommend I find a therapist who will respect and affirm his belief.

But if my son is attracted to boys, and his urges feel foreign and distressing, you advise me to find a therapist who will tell him "this is who you are, accept it."

Honestly, does that make sense?
I couldn't find the quote "this is who you are, accept it" anywhere in the documentation.  Perhaps you're just making a quote up?  What I do find are words like this:
Homophobia and heterosexism may damage the emerging self-image of an LGBTQ adolescent.  Homophobia perceived by LGBTQ youth may lead to self-destructive behaviors
I think it may be best to discover why his urges feel foreign and distressing.
And this:
Another critically important role of the pediatrician is to assist parents of sexual minority youth. Pediatricians should acknowledge the parents' feelings but should provide information and support for the adolescent who has disclosed. Parents' reactions and attitudes may adjust over time.
and:
Many adolescents struggle with their sexual attractions and identity formation, and some may be referred to as "questioning."
and:
If a pediatrician does not feel competent to provide specialized care for sexual minority teenagers and their families, he or she has the responsibility to evaluate families and then refer for medically appropriate care.
So nowhere is there a suggestion that a young gay or questioning man should just accept it.  In answer to your question, "honestly, does that make sense" the answer is no.  Your question is wrong.
Perhaps our MD hasn't enough time to read the 8 page policy document, page 1 is a cover page, pages 6, 7 and 8 are footnotes, so really, just read pages 2 through to 5.  Only takes a couple of minutes and all your questions would be answered.
Related Posts