[SOURCE]
After a couple of decades of Labor rule in Queensland, the voters have tipped them, well more like ejected them, from office. The Liberal National Party have won and will now run the state of Queensland with absolute authority. (Queensland only has one house, so no checks on power as such)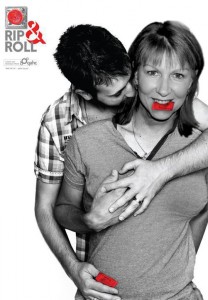 I don't think there was ever any doubt about the result. Â The polling clearly indicated that the Labor party would be thrown out.
In the lead up to this state election, the Australian Christian Lobby, a small group of fundamentalist christians who pretend to represent all Australian christians, do what they normally do, they held Meet the Candidates Forums about the issues they think are important. Â You know, religious indoctrination in schools, banning abortion, stopping the horrible homosexuals from getting married.
The then Premier Anna Bligh said no, she wouldn't attend. Â The ACL was livid. Â The soon-to-be Premier did go along.
I've seen more people queue up for food at McDonald's than attend one of the ACL's events. Â Clearly Bligh could see there was no need to attend, no votes, or at least, not enough votes in it.
That didn't stop Wendy Francis1 the face arse of the ACL in Queensland and failed politician, from claiming victory that Bligh had lost because she didn't attend one of their meetings!
Ms Bligh and the ALP leadership's decision to disregard such a large constituency would have only compounded the loss.
Oh, Wendy is so moist. Â She so much wants to sing "na, na, na na na."
It was well known in the Christian constituency that most Labor MPs had voted to deny children the chance to at least begin life with a mother and father through controversial surrogacy laws allowing singles, two men or two women to acquire babies.
Is it? You sure about that? Â They actually voted for a civil union scheme, nothing about denying children anything. Â Surrogacy laws help create families.
It was also obvious that Labor's high-profile championing of marriage-mimicking civil unions did not win it any votes, particularly as it was clearly rushed through as a political stunt to support gay activists campaigning at the ALP National Conference in December last.
You seem pretty certain. Â When watching the leaders debate recently, neither issue was actually raised. Â Perhaps it was clear to the ACL who were probably sitting around a table at the local McDonald's sharing some fries.
The importance and swinging nature of the Christian vote, which would have almost completely abandoned Anna Bligh in this election is well documented
Well no, this is the ALP, if they even thought there was some votes in getting along to one of the ACL's little chats with the christians, they would have done it. Â You see, that's the way it works.
The ALP minders would have said "Go!"
Bligh would have said "How many votes?"
Minders "Not many"
Bligh "Will it change the outcome?"
Minders "No"
Bligh "Fuck the christian lobby then"
I may have made the last line up.
The consequences of ignoring a major constituency in the community should be a lesson to politics as a whole
Major constituency? Â That's a laugh, by the ACL's own admission:
Mrs Francis conducted 24 Meet Your Candidate Forums attended by 1500 people throughout the State during the election campaign.
So, a couple of things. Â There are 90 electoral divisions in Queensland, the ACL only got to 24. Â Queensland's population is about 4.51 million, some 2.7 million are voters2. Â Out of that pool of voters 1,500 attended an ACL candidates forum. Â Which really is slightly more than the number of wombats having sex with rocks.
Perhaps the ACL could explain its relevance to the electorate, because, like the wombats dry humping an odd rock, they're fucking useless.
Related Posts